How to buy with a Credit Card
When you're on the check out this will be the page you'll see. For credit cards click the button below the button next and will get you right there to check out for credit cards. Thanks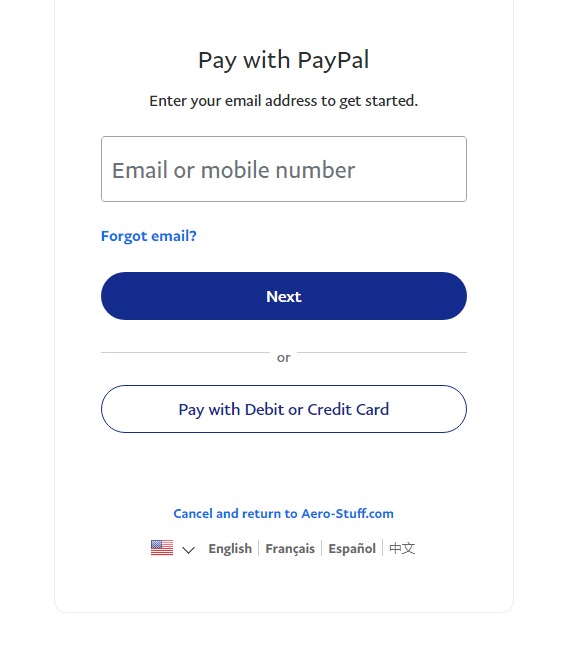 When you click the
1.''Pay with Debit or Credit Card'' it will bring to the next page,
2. It will say Continue as a guest and put in your email address, after putting your email address
3. Click 'continue to payment''
4. Then the ''Pay with debit / credit cards'' page appear and fill it in with your information
5.Below the zip code ''same as billing address
6. Below the same as shipping address '' SAVE INFO AND CREATE YOUR PAYPAL ACCOUNT'' A BLUE CHECK ON THE RIGHT SIDE AND TURN IT OFF.
7.WHEN YOU TURN IT OFF, A BUTTON SAYS '' PAY NOW AS A GUEST. And check out .